What do you look like?
Do you look like me?
I have eyes that sparkle
And a dimpled knee.
There's a touch of freckles
Upon my nose,
On my feet I have
Such sweet little toes!
With a body slender,
Skin soft as dew,
Please tell me that
I look like you!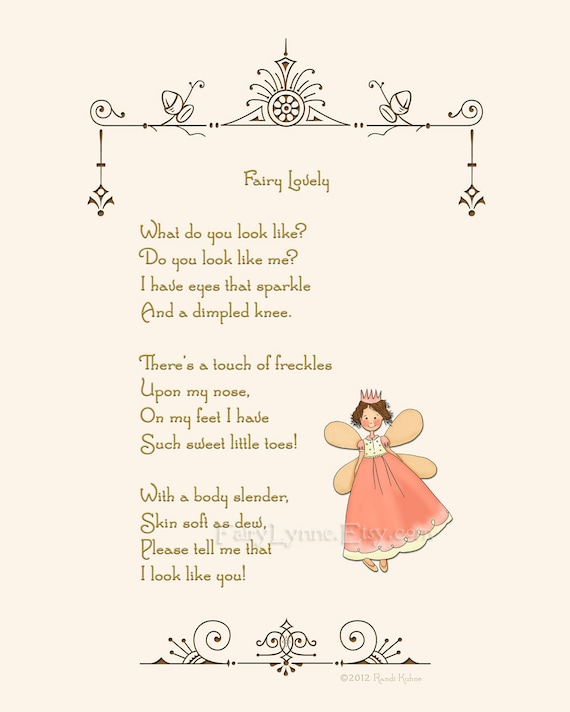 Available in my Etsy shop as a
downloadable print
for a very reasonable fee, considering you can print as many as you like for personal use!
©2012 Randi Kuhne, My Fairy Poems. All rights reserved. No other use without permission.